The amendments to the Food and Drug Regulations related to Nutrient labelling, list of Ingredients and food colours came into effect on December 14, 2016. Companies have a five year period to implement these requirements with the exception of amendments to food colours specifications and removal of synthetic colour certification requirements.
All products must meet the amended regulations by December 14, 2021.
Food regulations are often very complex and confusing. Our team can help you understand the various federal and provincial regulations that affect your products.
Most pre-packaged foods sold in Canada require nutritional labelling. Nutrient values can be determined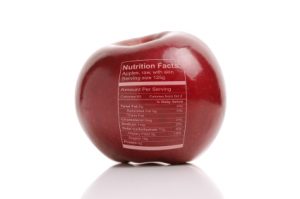 using laboratory analyses of the product itself or may be calculated from values of each individual ingredient with consideration of processing effects.
Our team of specialists can help you design a testing program to determine the appropriate approach for your product. We provide a complete service from the determination nutrient values to a final Nutrition Fact Table sized for your package. We can also provide bilingual ingredient declarations.
US requirements are different from those in Canada and if you ship to the US we can also help you develop the appropriate labelling for those products.